Terra Nova took over Ballroom 20 at Comic-Con this morning, screening the full pilot for the upcoming fall series. There were dinosaurs aplenty, something producer Jose Molina told us will be the norm:
"It's dinosaur show. You will see dinosaurs. We are expensive show. You will see the money on the screen. It's going to look badass."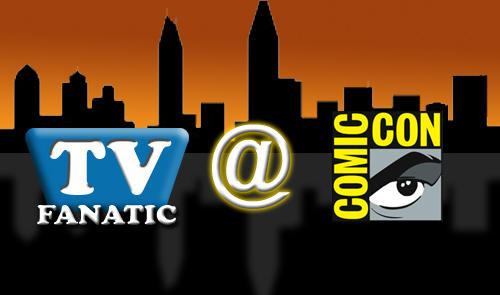 Mini-spoiler alert: A man gets eaten up by a prehistoric creature on the premiere, as Molina teases: "Of course we like to kill people. We like to see slashers. Yeah, you are going to see some pretty cool dino-on-man action."
Stephen Lang was the only cast member on hand, but we did learn a bit about the storytelling formula ahead:
It will go back and forth from the moribund future to the long-ago past, where everyone is settling into a new life with lots of of oxygen and tropical vistas. There will also be villains known as the "Sixers." What makes them so evil?
Tune in to the two-hour premiere on September 26.
Matt Richenthal is the Editor in Chief of TV Fanatic. Follow him on Twitter and on Google+.