In one sense - one VERY hot sense - True Blood will remain true to the Charlaine Harris novels on which it's based this season.
In another, though, the series veered away from its source material last Sunday when Eric chowed down on Sookie's fairy godmother. The character of Claudine sticks around for awhile in Harris' world. Why did creator Alan Ball go in this direction?
"After everything that was going on with the fairies in the first episode, I think we wanted to sort of put a pin in that, but obviously it's not over," Ball told EW. "I felt it would have more impact if it was someone we knew as opposed to just a random fairy."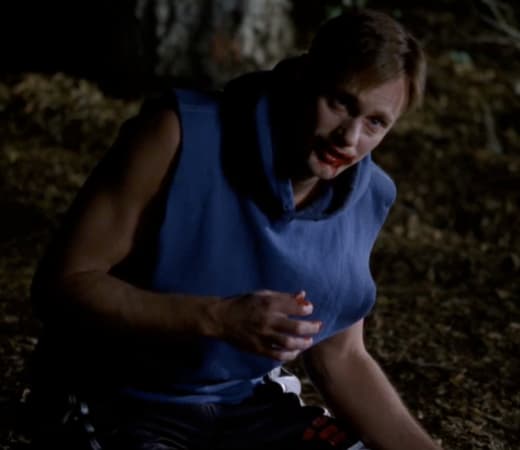 What other craziness is ahead on season four? Ball touched on a number of topics with just one quote. Prepare to be spoiled/teased below.
"It gets ugly between the vampires and the witches. There's more than one fight coming up. There's also a very unexpected romantic attachment which you'll start to see the beginnings of I believe in next week's episode. We're gonna find out a lot about Jesus' magic that's in his family. We're gonna get to the bottom of what's going on with Arlene's baby."
That's a lot to digest. Discuss the storyline that has you most excited in our True Blood forum!
Matt Richenthal is the Editor in Chief of TV Fanatic. Follow him on Twitter and on Google+.