Jimmi Simpson will take a break from Breakout Kings and guest star on an episode of How I Met Your Mother this fall.
Jimmi Simpson, also known for portraying one half of the McPoyle twins (below, left) on It's Always Sunny in Philadelphia, will stop by the CBS sitcom as Pete Votto, a pal of Jason Segel's Marshall.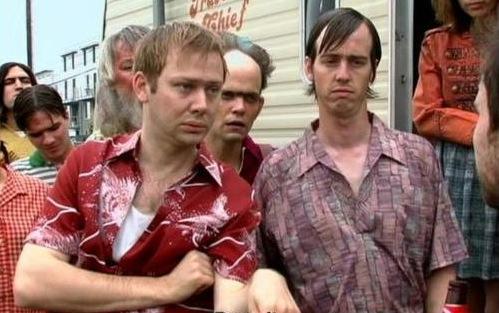 According to TV Line, Pete will cause problems for Marshall's potential job prospects when he posts a video of his friend as "Beercules" in college. Look for this installment to air in late September.