Still smitten.
On two words, that's the state viewers should expect to see Robin in when How I Met Your Mother premieres season seven on September 19.
"There's some pining for Barney happening at the moment," Cobie Smulders tells TV Line. "It's all about her being really depressed and not quite knowing how to tell him how she feels... He seems like he's really happy with Nora. He's finally in a relationship that he's seemingly very committed to seeing through."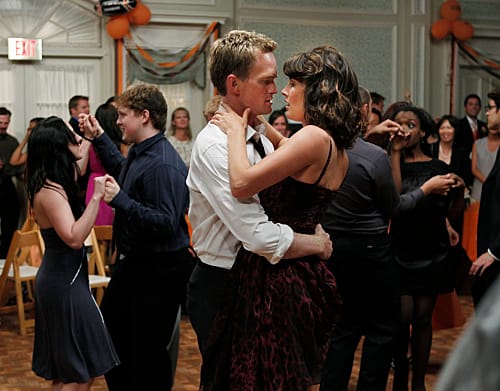 Robin will find a man of her own this fall, of course, as Kal Penn comes on board as her therapist/love interest. But even their meeting "has to do with Barney," Smulders teases, admitting she is sent to a psychologist's office as the result of a violent incident.
"There is something to having a man who forces you to talk about the sh-tty things in your life," the actress says of this romance. "He's doing that for her, and she's never been confronted with that before."
Do you wanna see Barney and Robin date?