American Horror Story did not scare away any viewers last night. Quite the opposite in fact.
The eerie FX drama premiered to a total of five million viewers, with 3.2 tuning in for the original airing at 10 p.m. and encore telecasts adding a couple more.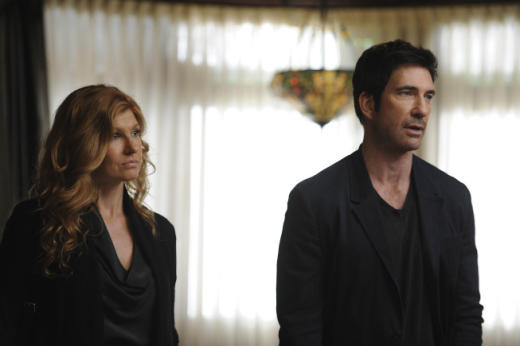 "We're really thrilled by the premiere ratings performance of American Horror Story," FX president John Landgraf said in a statement. "We know that when the Live+7 ratings come in, that of the 13 drama series FX has premiered, AHS will rank at least No. 2 all-time in Adults 18-49 behind The Shield, and there is a possibility that it could be our highest ever."
That honor currently belongs to Justified.
Did you watch the pilot? What did you think?