Katie Holmes really is on her way to How I Met Your Mother.
The actress will appear on the Halloween episode of this CBS sitcom, appropriately airing on October 31, in the much talked-about role of Slutty Pumpkin (aka Naomi, aka The Girl Who Ted Met At a Previous Halloween Party Who Got Away).
Look for both she and Ted to reprise the costumes they wore during their first meeting - yes, that's a hanging chad - on the installment "Perfect on Paper." The photographic evidence is seen here: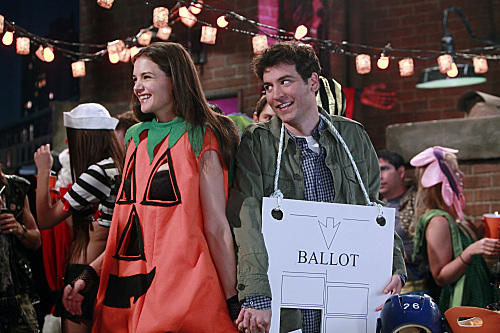 "There may be more [faces from the past] down the road" that return later this season, producer Carter Bays tells TV Line. Fair enough. But this one will be hard to top.