Susan Lucci is on her way back to the small screen.
The soap opera legend has signed on for multiple episodes of Army Wives, Michael Ausiello reports, as she'll portray the wife of a retired general. Look for Lucci's character to bond with Kim Delaney's Claudia, who will face a new rival herself in Kelli Williams (Lie to Me).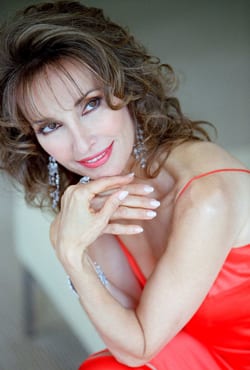 Lucci, of course, starred for decades on All My Children, which went off the air this summer. She'll appear on at least two episodes of this Lifetime hit, while Williams will be around for at least seven.
No season premiere date has been set yet for Army Wives.