The Secret Circle viewers who have managed to pick their jaw off the floor following last week's stunning death are left with one pressing question: Now what?!?
Must the circle be bound again? How can all ix families be represented if Nick is dead? Executive producer Andrew Miller has two words in response to the questions: Chris Zylka.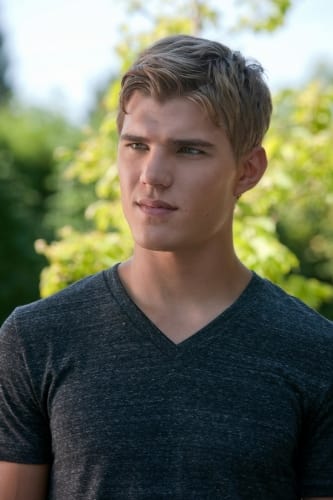 The actor debuts on Thursday's "Wake" as Jake Armstrong, Nick's older brother. But don't look for him to receive a warm Chance Harbor welcome.
"Everyone hates him," Miller says. "He grew up with them and left a few years ago, and just kind of left an emotional bomb before he tore out of town. They don't want him to be part of the circle in any way, so he may be the key to empowering them, or he may be the very thing that destroys them."
So, will Jake join the coven? Miller wouldn't say, but did tease the character as "very, very dark." And when we find out what he's been up to over the last couple years? Simply put:
"There's a threat there," the producer previews."