The World Series did major damage to programming across the board on Friday, as CBS canceled all new episodes and Fox was forced to delay a new episode of Fringe for another week.
But that excuse can only go so far for Chuck, whose final season opener unfortunately bombed in overall viewers and in key demographics. It produced 3.4 million total household and a scant 1.0 rating in 18-49 crowd, a drop of more than 50% from the season four premiere.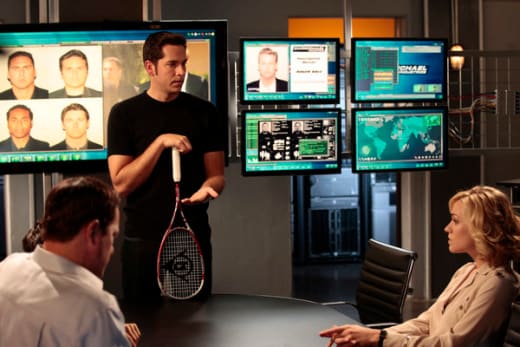 Elsewhere, NBC had to be impressed by Grimm's series premiere figures, which are listed below along with other results:
Grimm: 6.5 million
Nikita: 1.8 million
Supernatural: 1.7 million
NOTE: NBC will re-air both Chuck and Grimm premieres tonight at 8 p.m. and 9 p.m., respectively.