It will be a very eventful spring on How I Met Your Mother.
In a new interview with TV Guide Magazine's William Keck, producer Carter Bays reveals a few major spoilers, two of which are scheduled for May Sweeps. Stop reading now if you wish to be surprised, but continue below if you want to learn that...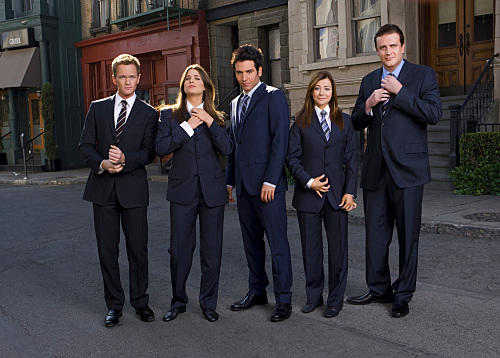 ... Robin and Kevin will "take some big steps."
... Chris Elliott will return for multiple episodes as Lily's dad.
... Marshall and Lily will welcome their first child.
... another flash forward will take us to Barney's wedding, where "we will follow Ted to the bride's dressing room and meet her."
Bays also recently expounded on Robin's pregnancy and what it might mean for various characters. Read through that scoop NOW.