Magic City - a drama based in the 1950s that centers around a Miami luxury hotel and stars Jeffrey Dean Morgan as the building's owner - premieres April 6 on Starz.
But the network has already gone ahead and renewed the series for a 10-episode second season, with CEO Chris Albrecht explaining via press release: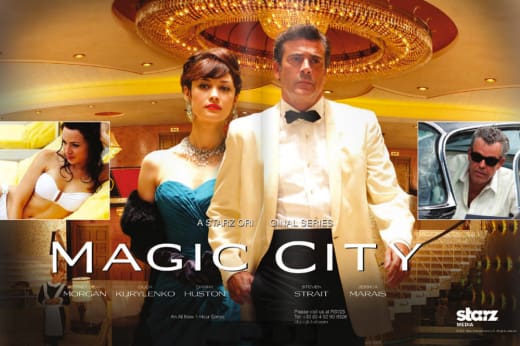 "Magic City is a beautifully written, superbly acted, and visually stunning series, and we feel the quality of the work accomplished deserves a second season. It has already been sold in more than 70 territories worldwide, and represents the kind of premium entertainment the Starz brand is seeking to create."
Starz took the same step with Boss, which didn't garner impressive first season numbers, but did earn Kelsey Grammer an Emmy Award.
Albrecht says he'd make that same decision again, however, adding: "Given the serialized nature of television, given the way that the different windows play, I think it's the right thing for Starz to do. And it's very easy to bail and pull the plug, but that's [not] the way that we want to establish ourselves."
Matt Richenthal is the Editor in Chief of TV Fanatic. Follow him on Twitter and on Google+.