Patti LuPone and Anna Chlumsky have each landed a role on Army Wives.
The former will reunite with former Life Goes On co-star Kellie Martin - who debuted on Army Wives this week as Army Captain Nicole Galassin - and appear on the Lifetime drama as a captain in the Army's Intelligence Division.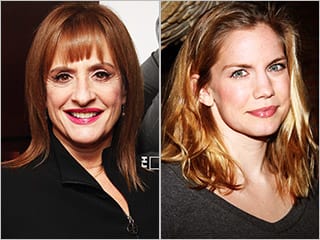 Chlumsky - who will forever be known for the 1991 movie My Girl - will come on board as Jessica Anderson, EW reports, an Army wife who faces major life changes after her husband is seriously injured in Afghanistan.