Shortly after picking up five new shows for the 2012-2013 season, including a comedy from Mindy Kaling and a drama starring Kevin Bacon, Fox has announced a couple other fall schedule decisions:
Touch has been renewed. Alcatraz and The Finder have been canceled.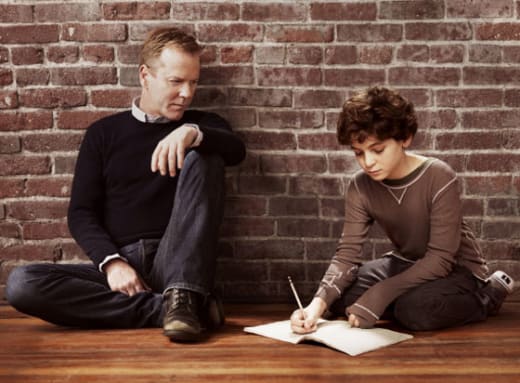 Touch, which features Kiefer Sutherland as the father of a gifted, silent boy, joins Bones and Fringe as dramas that have been picked up new seasons.
The Finder, meanwhile, will air what will now be a series finale tomorrow night.
These were really the only three shows remaining on the Fox bubble, as the network will unveil its official fall/winter schedule on Monday in New York City.
Matt Richenthal is the Editor in Chief of TV Fanatic. Follow him on Twitter and on Google+.