Earlier this month, I spoke to Jacob Hopkins about his upcoming role on True Blood Season 5. There was just one problem:
I had to wait until after the actor was finished with school first.
Yes, Hopkins is only nine years old. But don't let his age fool you: you aren't gonna wanna mess with his character of Alexander Drew, an Authority member Hopkins describes as a "troublemaker."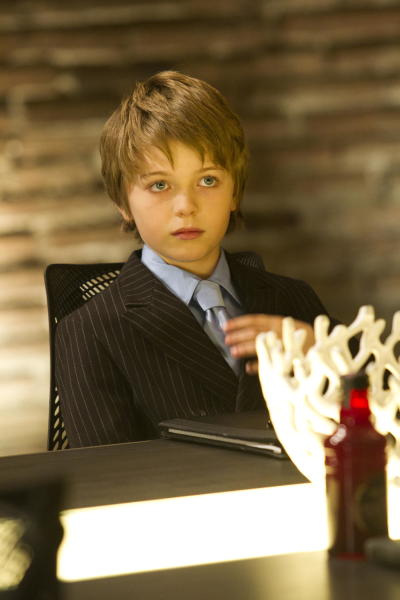 "He's impetuous and he likes to taunt others," Hopkins told me over the phone. "He was turned when I was nine, so he's been around for awhile. He may look young, but that's deceiving."
Look for Alexander to play a key role in the power struggle that will erupt this summer between Authority members.
"The fundamentalist vampires believe humans are just a source of food," the young actor says, adding that he's on the side of mainstreamers, those who see potential in mankind beyond their nutritional value.
"I was the only kid on set, but I always felt encouraged," he said. "Everyone was just so nice."
Hopkins will debut on True Blood June 17, while the new season gets underway June 10.
Matt Richenthal is the Editor in Chief of TV Fanatic. Follow him on Twitter and on Google+.