NBC is the first broadcast network to come out with its schedule for fall premieres, but it deserves an asterisk: in order to take advantage of Olympic coverage, some shows will actually kick off in August.
Others, meanwhile, will be delayed until October. Read on for the full rundown.
-------------------------------------------
WEDNESDAY, AUGUST 8
Go On (following Olympic coverage)
SUNDAY, AUGUST 12
Animal Practice (following Olympics closing ceremonies)
MONDAY, AUGUST 13
8 p.m. Stars Earn Stripes
10 p.m Grimm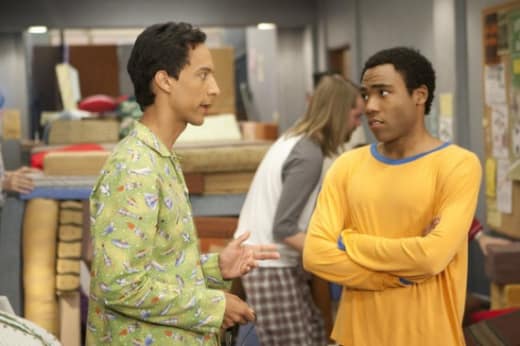 MONDAY, SEPTEMBER 10
8 p.m. The Voice (two hours)
TUESDAY, SEPTEMBER 11
9 p.m. Go On (regular time period debut)
9:30 p.m. The New Normal
10 p.m. Parenthood
WEDNESDAY, SEPTEMBER 12
10 p.m. Guys With Kids
FRIDAY, SEPTEMBER 14
9 p.m. Grimm (regular time period premiere)
MONDAY, SEPTEMBER 17
10 p.m. Revolution
THURSDAY, SEPTEMBER 20
8:30 p.m. Up All Night
9 p.m. The Office
9:30 p.m. Parks and Recreation
WEDNESDAY, SEPTEMBER 26
8 p.m. Animal Practice (regular time period debut)
8:30 p.m. Guys With Kids (regular time period debut)
9 p.m. Law & Order: SVU (two hours)
THURSDAY, OCTOBER 4
8 p.m. 30 Rock
WEDNESDAY, OCTOBER 10
10 p.m. Chicago Fire
FRIDAY, OCTOBER 19
8 p.m. Whitney
8:30 p.m. Community
Matt Richenthal is the Editor in Chief of TV Fanatic. Follow him on Twitter and on Google+.