Adrienne Barbeau has been cast as Victoria's mother on Revenge.
The '70s and '80s sex symbol, who rose to fame on the sitcom Maude and has dozens of TV and film roles to her credit, is "somebody who knows how to use people," Revenge creator Mike Kelley tells TV Line.
Runs in the family, apparently.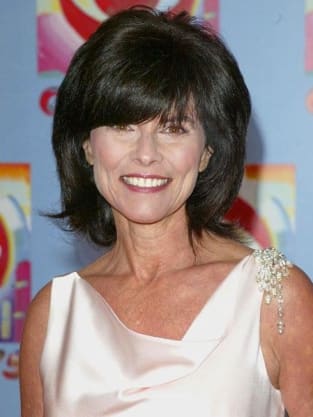 "She taught Victoria what it takes to survive with very little, with your wit and your looks, really," says Kelley of the woman set to appear later this fall, whose role in shaping Madeleine Stowe's character will be evident.
"We will learn how the monster that is Victoria Grayson was put together, and we'll learn that there's a lot of damage that went into this little girl that became Victoria Grayson, and that it was at the hands of her mother."
"So, Emily and Victoria will share a lot more than they would have ever expected in terms of family."
Additional reports suggest we'll see Vicki's mom, Sheila, in the present day as well as in her younger days, when she looking to strike gold from any rich man she could - at the expense of her kids.
Barbeau, 67, has appeared on The Love Boat, Fantasy Island, Grey's Anatomy, Dexter and CSI: NY. Her movie career spans 35 years, from 1977's Red Alert to Ben Affleck's Argo, opening this Friday.
Are you excited to see her as Victoria's mom? She certainly looks the part.
Steve Marsi is the Managing Editor of TV Fanatic. Follow him on Google+ or email him here.