AMC has unveiled a poster that serves as a sad reminder:
All Bad things must come to an end.
Such will be the case on August 11, when the network airs the first of Breaking Bad's final eight episodes. And while a new poster sheds very little light on what's actually ahead, it does tease the following question: Will everything Walter White knows and loves go up in smoke?
Share your forecast for the back half of Breaking Bad Season 5 and check out the promo pic now: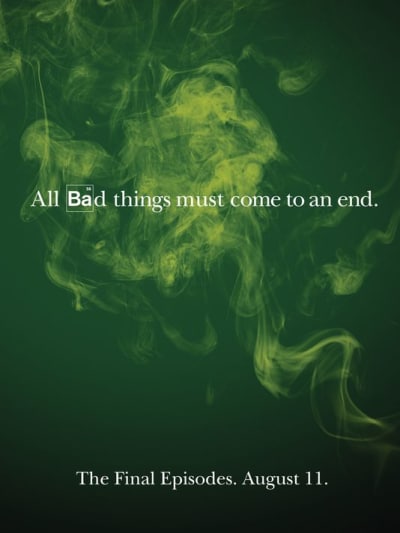 Matt Richenthal is the Editor in Chief of TV Fanatic. Follow him on Twitter and on Google+.