Breaking Bad creator Vince Gilligan recently admitted he shed a few tears after penning the finale of this award-winning series.
But in a new interview with Entertainment Weekly, the producer make it clear that something else will be shed before the tale of Walter White comes to an end in a couple months.
"As the movie title goes, there will be blood," Gilligan says, but then quickly notes: "To my mind, that's not the most interesting thing. It's the emotional moments and the character moments.... We've got some stuff that I think is going to be truly satisfying and truly shocking and jarring. It does not always center on moments of violence."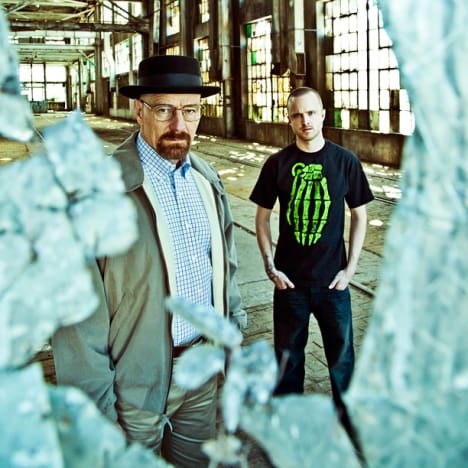 And the main showdown - character wise and possibly violence wise - will take place between Walt and Hank, the latter of whom stumbled (or, sat, really) on his brother-in-law's major secret to wrap up the show at midseason last year.
"There will be antagonistic relationships aplenty," teased Gilligan of Walt and Hank, but also of Walt and other enemies. "Walt's got plenty of fight left in him. And he's got plenty of forces to fight. You met some of them. Others you haven't."
Is there an overarching theme Gilligan and his team have focused on for the final run of what many consider to be the best show on television?
"Walt has been the world's greatest liar, and I think the person he lies most capably to is himself. So in these final eight episodes, perhaps the lies will cease to find traction and the scales will start to fall away from Walt's eyes. And when that happens, will Walt really begin to realize who he is?"
Breaking Bad Season 5 returns on August 11.
Matt Richenthal is the Editor in Chief of TV Fanatic. Follow him on Twitter and on Google+.