It was way up, then it was slightly down and now it's settled in at a steady figure: for the second consecutive Monday, Under the Dome garnered a 2.7 ratings among viewers 18-49.
Elsewhere, The Bachelorette also tied last week's number in this demographic, while Mistresses dropped a tad. Scroll down for a breakdown...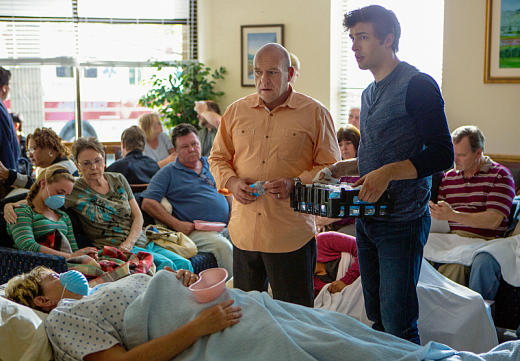 8 p.m.
The Bachelorette: 6.6 million viewers
American Ninja Warrior: 5.1 million
How I Met Your Mother rerun: 4.2 million/Mike & Molly rerun: 4.3 million
Raising Hope rerun: 1.8 million/Raising Hope rerun: 1.6 million
9 p.m.
Get Out Alive With Bear Grylls: 3.8 million
2 Broke Girls rerun: 4.8 million/Mike & Molly rerun: 5.2 million
New Girl rerun: 1.3 million/The Mindy Project: 1.2 million
10 p.m.
Under the Dome: 10.8 million
Mistresses: 3.6 million
Siberia: 2.4 million
Matt Richenthal is the Editor in Chief of TV Fanatic. Follow him on Twitter and on Google+.