The chess pieces continue to move all across the board in New Orleans.
Following The Originals Season 1 Episode 7, Rebekah appears to be on Team Marcel, while Josh is definitely on Team Davina, Elijah is on Team Hayley and Tyler is on Team Revenge At All Costs.
Looking ahead to The Originals Season 1 Episode 8, meanwhile, fans should be on Team Excited Over a Flashback, as photos from the installment take us all the way back to the 1800s.
Look for Rebekah to turn to Father Kiernan for advice during the hour and for Elijah to struggle with the consequences of his brotherly fallout - and then look through the following images for a peek at what's to come: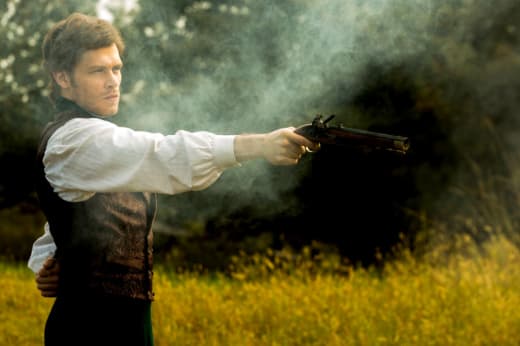 Matt Richenthal is the Editor in Chief of TV Fanatic. Follow him on Twitter and on Google+.