The men of Workaholics placed the full office in danger this week, as they showed off their impressive pranking skills in order to impress their favorite undercover business reporter.
Erinn Hayes (Children's Hospital) guest-starred in this role, grabbing the characters' attention when she exposed sexism at a local muffler shop.
Adam's mostly owned the installment, peeing his pants when threatened by a tough girl at the bus stop and later uttering:
"I wasn't even scared of her dude - I was so brave right then..."
That is up for debate. Check out these scenes and many others when you watch Workaholics online here: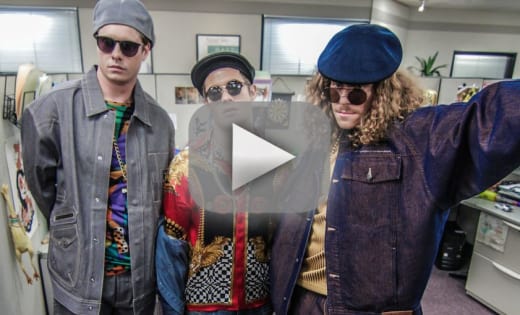 Matt Richenthal is the Editor in Chief of TV Fanatic. Follow him on Twitter and on Google+.