On Resurrection Season 1 Episode 6 the townspeople finally get a little restless. Despite the otherwise lack of concern about the dead returning, when the church goers are faced with a pregnant returned and nobody can come up with answers, things get ugly.
Maggie enlists a friend to help, but he only tries to plot where the next returned might show up. Is Bellamy jealous?
At the Langston house they're still learning to love little Jacob, but now with the added knowledge that he can disappear at any time.
Caleb's disappearance and Fred Langston's inability to come up with answers is what gets the townspeople riled up. that and the fact that Tom's wife disturbs a church service to air their dirty laundry to the parishioners. 
You don't want to miss this so watch Resurrection online now!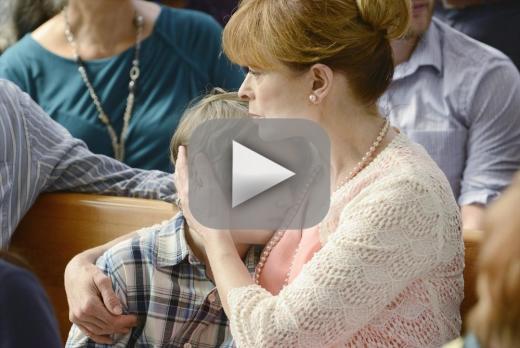 Carissa Pavlica is the managing editor and a staff writer for TV Fanatic. Follow her on Twitter.