Is there a chill in here?
Or is it just Once Upon a Time Season 4?
With the tease of Elsa from Disney's animated smash Frozen closing out Once Upon a Time Season 3, TV Line confirms that this character will appear in approximately 9 episodes this fall.
And she won't stop by Storybrooke alone.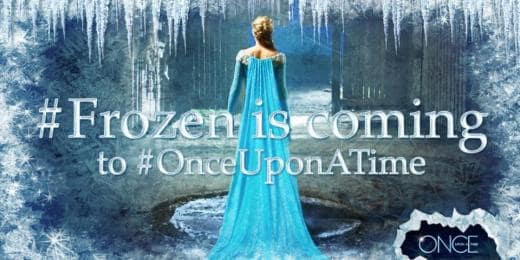 Elsa's sister Anna (voiced by Kristen Bell on film) and ice merchant Kristoff (voiced by Jonathan Groff) will also recur on Season 4.
The official casting breakdown describes Anna as "fun-loving [and] fearless optimist;" Kristoff as a loner who loves the siblings deeply and is adjusting to life indoors when we meet him on OUAT; and Elsa as someone who understands the key to controlling her freezing cold power is love, specifically her bond with Anna.
So there you have it, TV Fanatics.
Once Upon a Time Season 4 will premiere this fall, giving you plenty of time to discuss and ponder: Who should play these key new roles?
Matt Richenthal is the Editor in Chief of TV Fanatic. Follow him on Twitter and on Google+.