Tears were shed. Insults were hurled. Emotions were laid bare.
And words off of a script were read very well on True Tori Season 2 Episode 1.
The premiere dealt, of course, with Tori Spelling and Dean McDermott's marriage, along with other personal topics such as their financial state.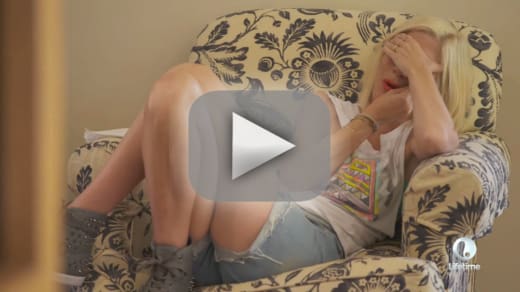 At one point, Spelling broke down because she's so "overwhelmed with life."
She said she can't handle the "responsibility of having to take care of so many people financially," claiming she lives paycheck to paycheck as a result and she has no idea when she'll work again.
Maybe they should just change their lifestyle, McDermott suggests. But she isn't hearing this.
Oh, and then there's this: "This is gonna sound crazy… I feel like… I feel like I'm pregnant," Spelling told her husband at one point.
Yup, that's just what this family would need: ANOTHER child. Good thing it's a totally fake and contrived issue, right?
Click play above to watch True Tori online and to wonder: does this relationship stand a chance?!?
Matt Richenthal is the Editor in Chief of TV Fanatic. Follow him on Twitter and on Google+.