A relatively steady Thursday night in the ratings game was highlighted by The Vampire Diaries Season 6 Episode 6 and Reign Season 2 Episode 6, both of which held steady with last week's numbers.
The former pulled in 1.6 million viewers and a 0.7 rating among 18-49-year olds, while the latter did 1.3 million and a 0.4.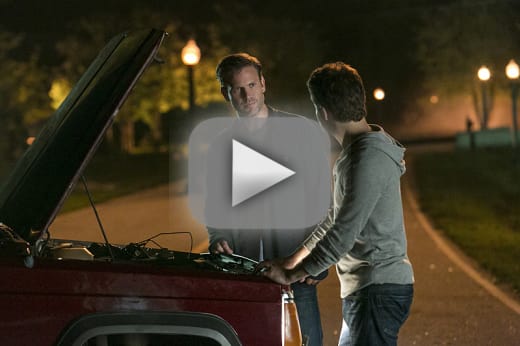 Elsewhere around the dial...
The return of Grey's Anatomy Season 11 from a one-week hiatus delivered 8 million viewers and a 2.4 rating, down 7 percent and a tenth, while Scandal Season 4 Episode 7 also ticked down (9.8 million/2.9), How to Get Away With Murder (9.2 million/2.8) was up.
The Biggest Loser (4.7 million/1.3) and the already-canceled Bad Judge (4.2 million/1.1) ticked up, while A to Z (3.2 million/1.0) went way up, despite its cancelation. Parenthood (4.3 million/1.4) also did very well.
Bones (5.6 million/1.3)  held firm, but Gracepoint (3 million/0.7) continued to plummet.
The Big Bang Theory (16.8 million/4.2) and Mom (11.5 million/2.6) both ticked up among young adults, while Two and a Half Men (9.8 million/2.3) went in the opposite direction. The McCarthys (7.4 million/1.7) was on par with its debut and Elementary (7.7 million/1.4) went up slightly.
Matt Richenthal is the Editor in Chief of TV Fanatic. Follow him on Twitter and on Google+.