The holiday season is upon us, and for many, that means new toys and more opportunities for streaming your favorite shows when you want them and where you want them.
These days, there are almost more quality programs than we have time to watch, but what better time than winter to curl up with your new device and start something new.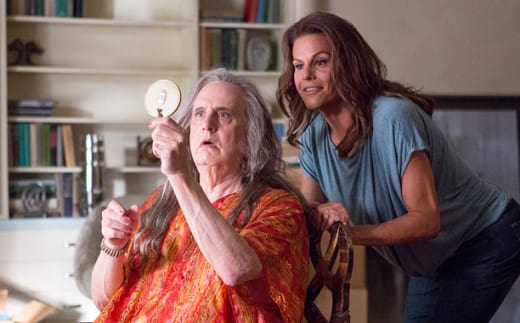 With that said, we've put together a list of 10 shows you should consider streaming online this holiday season, and into next year unless you binge really, really hard.
We've picked these because we're guessing you've heard of them but haven't seen them, either because you're busy or just waiting to start from the beginning.
Well, new year, new tablet or, new show. You get the idea. We recommend ...
Transparent. This Amazon original series is changing paradigms in more ways than one. The show revolving around a Los Angeles family and their lives following the discovery that the patriarch is transgender is breaking new ground in both its content and delivery, available only via Amazon Prime Instant Video.
The Wire. The HBO series ran from 2002-2008, and is unquestionably one of the greatest of all time, yet still seldom seen compared to most programs with similar acclaim. Had Emmy voters actually watched it, The Wire would have amassed countless awards. But we digress. Just watch it and see what we mean.
Downton Abbey. Everyone's talking about it ... your girlfriend has asked if you want to watch it like 20 times. Now's the time to take one for the team, guys.
The Americans. Overshadowed in a sense by FX's roster of bigger and buzzier hits, this slow-building period piece is a dark horse worth giving a chance.
Vikings. This Emmy-winning historical drama centers around ... well, you can probably guess from the title. Never has the History channel been this cool.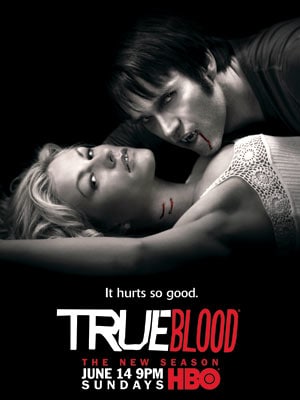 True Blood. Sure, it got a little ridiculous toward the end, but the first 2-3 seasons of the HBO sensation were ... well, pretty sensational if you enjoy the supernatural, gratuitous violence and nudity. And frankly, anyone who says they don't enjoy those things is lying to you.
Extant. Halle Berry stars in this CBS sci-fi adventure that you very well might not have heard much or anything about, despite the fact that it stars Halle Berry. Extant is the opposite of Extinct, so chew on that and watch accordingly.
Under the Dome. A sleeper summer hit for CBS over the past two seasons, the adaptation of Stephen King's classic story does not disappoint.
Alpha House. Like Transparent, this series about four U.S. Senators who share a house in D.C. is a new Amazon Prime Instant Video offering you may be unfamiliar with, but should try out if you're looking for some unique and comedic fare.
Justified. Lead actor Timothy Olyphant alone is worth your time in this compelling FX drama about U.S. Marshals in Kentucky, and the rest of the cast is nearly as stellar.
Steve Marsi is the Managing Editor of TV Fanatic. Follow him on Google+ or email him here.