TLC has issued a statement that confirms it has pulled 19 Kids and Counting from its schedule.
The cable network had planned to air five episodes of the reality series throughout next Wednesday, Thursday and Friday (as well as during the first week of June), but those reruns have now been scraped.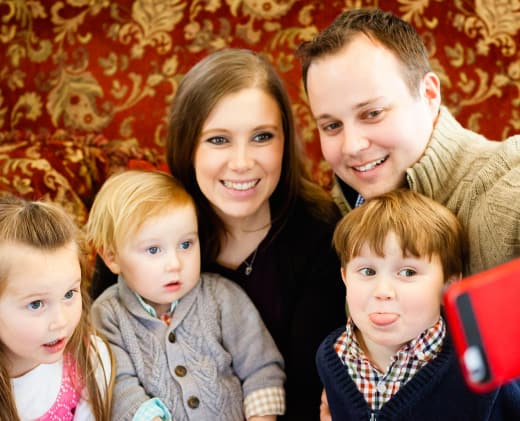 "Effective immediately, TLC has pulled all episodes of 19 Kids and Counting currently from the air.
"We are deeply saddened and troubled by this heartbreaking situation, and our thoughts and prayers are with the family and victims at this difficult time," the network says.
It is referring, of course, to the admission by Josh Duggar yesterday that he molested multiple young girls as a teenager in 2002.
According to various reports, Duggar's own sisters were among the alleged victims.
Duggar has admitted to acting "inexcusably" and has expressed "extreme regret" over his actions.
But that hasn't stopped the understandable public backlash, which gave TLC little choice but to take 19 Kids and Counting off the air for the time being.
Should this be a permanent move? You tell us: Should TLC cancel 19 Kids and Counting?
Matt Richenthal is the Editor in Chief of TV Fanatic. Follow him on Twitter and on Google+.