ABC appears to have at least one new hit on its hands.
Following a strong premiere, Quantico Season 1 Episode 2 brought in 6.9 million total viewers and a 1.9 rating among 18-49-year olds on Sunday night, dropping a mere 3 percent in total audience while matching its premiere's demographoc number.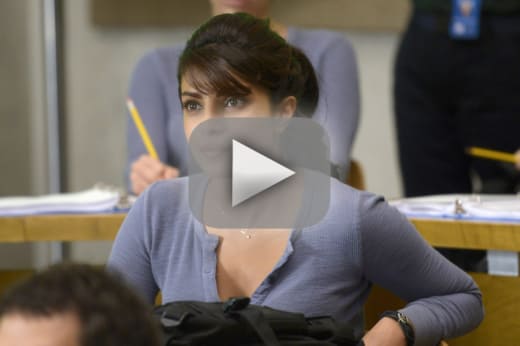 It also won its 10 p.m. time slot with ease.
Elsewhere on ABC, Blood and Oil decreed by 18 percent and two tenths from its average debut.
Leading things off, Once Upon a Time Season 5 Episode 2 (5.3 million/1.8 rating) dipped 10 percent in audience while holding steady in the key ratings demographic department.
Around the dial:
The numbers for Madam Secretary (11.9 million/1.5 rating) were right the middle between its year-ago premiere and its finale in May.
The Good Wife Season 7 premiere drew 9.4 million and a 1.2 rating, down from its previous opener, yet matching its May finale.
CSI: Cyber christened its new time slot with 7 million viewers and a 1.0 rating down from its freshman finale, but not by much.
On Fox, The Simpsons (6 million/2.6) nearly doubled its premiere numbers, while Brooklyn Nine-Nine (4.1 million/1.9), Family Guy (3.6 million/1.7) and Last Man on Earth (3.3 mil/1.5) mostly held firm.
Matt Richenthal is the Editor in Chief of TV Fanatic. Follow him on Twitter and on Google+.