CBS came in first place with multiple shows growing from last week. The numbers could be inflated for every network due to storms.
Starting off the night was Undercover Boss at 8 million viewers and a 1.4 rating, which was up quite a bit. Hawaii Five-0 followed with 10 million viewers and a 1.4 rating.  This represents a season high for the show.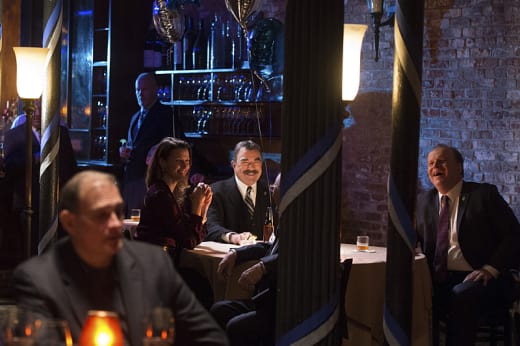 Capping off the night was Blue Bloods at 11.4 million and a 1.5 rating. 
And elsewhere around the dial:
On Fox, Masterchef Junior (4.9 million/1.5 rating) and Hell's Kitchen (3.6 million/1.3 rating) were both above average.
On ABC, encores of Last Man Standing (5.8 million/0.9 rating), Dr. Ken (4.4 million/0.8 rating) and Shark Tank (4.5 million/1.1 rating) were decent. An original 20/20 (3.9 million/0.9 rating) was also decent.
On NBC, Caught on Camera With Nick Cannon (3.8 million/0.9 rating) and Dateline (6 million/1.4 rating) were both solid.
And on The CW, Reign (1.3 million/0.4 rating) disappeared from the schedule with possible season highs. Penn and Teller: Fool Us (1.2 million/0.3 rating) was an encore.
Paul Dailly is a staff writer for TV Fanatic. Follow him on Twitter.