Criminal Minds: Beyond Borders: Supernatural Duo Rob and Rich Speak on First Shared Network Episode & More!

Carissa Pavlica at .
It's hard to believe the Kings of Con (Supernatural Con, that is) never shared an episode during the 12-season run that's helped to make them adored by so many.
But thanks to executive producer Adam Glass of Criminal Minds: Beyond Borders (who was also a producer on Supernatural from 2010-15), Rob Benedict and Richard Speight, Jr., have filmed their first episode of network television together!!
We had the opportunity to speak with both men about their guest starring roles, their friendship, the cross-pollination of the Supernatural family a lot more. Check out excerpts of our conversations with both Rob and Richard below.
On Criminal Minds: Beyond Borders Season 2 Episode 5, two American entrepreneurs, best friends, go missing when they go to Bangladesh to finalize a deal with regards to their new clothing line.
The Americans, Rob and David, are played by Richard Speight, Jr, and Rob Benedict, respectively. What were the odds Rob was going to be playing the guy named David, I wondered. "It made it very confusing on set," Benedict laughed. "It was a real test."
If you're familiar with the success of the Supernatural Cons, it feels like these guys are a package set, but other than what they've put together themselves (Kings of Con is a great fictional take they created based on their convention personas), they've never been on screen at the same time.
So this episode a big deal to both fans and the actors, alike.
Benedict said, "Yeah. It was amazing. We kept saying it, too, while we were doing it. Like, can you believe it? After all this time, this is the first time we've really worked together professionally. So yeah, it was neat. It was really neat."
"It's crazy that as much as I work with that guy not on TV, that we've never been on TV," said Speight. "It's cool. You know, Adam Glass is a guy we've known for a long time, and I was sorry to lose him from the Supernatural internal family, but not the external family."
"it was great when he went over to [Criminal Minds: Beyond Borders] and had the foresight to pair Rob and me back together on the show. It's awesome. For Rob and me, it's like what it should be. It seems very natural, so as much as it is a rare thing, it seems to make perfect sense to us and to Adam, so it's really great." 
Both Speight and Benedict have had long and fruitful careers well before they knew the other existed, so working together is relatively new in the whole scheme of things. Still, they're both open to the opportunity to work with each other more often because of their close friendship and the level of trust they've developed.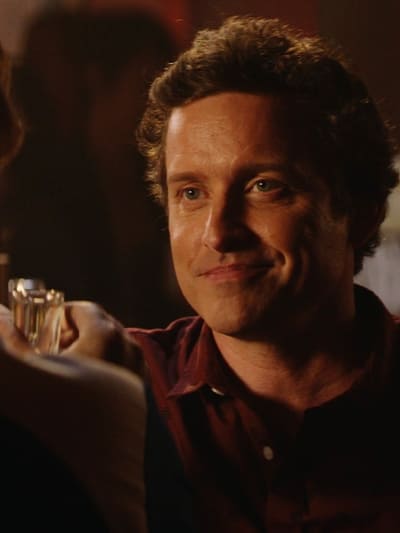 "Rich and I both have worked for 20+ years in the business. I'm comfortable enough to be associated with him as much as possible," Benedict shared. "We work together well, and it's always a treat. Even when Supernatural calls us to host the panel at Comic Con every year, we are giddy about it. We're like, 'Oh, that's awesome!' So we're happy being a package deal."
"I think even when Rob and I work together, we're still individuals doing our thing. I don't look at us as Cheech and Chong. You know we've come individually into our own relationship, and we work very well now together. I'd love to do more of that kind of thing together, and we will, whether it be projects Rob and I create for ourselves or people picking up on the fact Rob and I work well together and taking advantage of that opportunity, both of which are awesome," said Speight.
"I don't look at it as if when Rob and I are together we're somehow a bizarro duo because even in this Criminal Minds, we're not playing ourselves, we're not playing Rob and Rich from Kings of Con, we're playing very different characters with different lives and different story arcs and sensibilities. It's not a comedy, for example. So I'm good with Rob." 
Funnily enough, it was at Comic-Con 2016 that Adam Glass approached Benedict and Speight about the episode coming down the pipeline in which he hoped to engage them. Over cocktails, Glass popped the question about guest starring on Criminal Minds: Beyond Borders and explained the potential roles.
Benedict said, "And I was like, yeah, you had me at working together on your show, so you know, it was a no-brainer and we loved the idea."
Speight agreed, "It was an idea we were instantly fired up to be a part of."
It's brilliant of Adam Glass to be utilizing the amazing friends and actors he knew from Supernatural. Sharing resources between the two different worlds is quite a coup.
"What's interesting about the Supernatural phenomena is there is a large group of people who don't even know it exists or that it goes on. I would say you either watch that show and you love that show, or you don't even know it's still on the air," Benedict explained. "People who haven't even discovered it yet. So they're unaware."
"So I always like when people like Adam get out into the workforce and say, 'Hey, there's this thing...' And they go what? That show's on? that's amazing. And then, 'Hey, these actors are actually very good,' and you know, it's nice to expose people to it that are otherwise unaware. We always love inviting our friends to conventions. And they go, 'What? This is insane!'"
On the flip side, there is a completely different audience who watches Supernatural and doesn't watch Criminal Minds: Beyond Borders. By utilizing the group of Supernatural actors he knows, Glass is awakening a new audience for Beyond Borders, as well.
Speight was impressed because it's not something that's done often in television. "When you think of it, a lot of filmmakers will do that, you know, Scorsese or Wes Anderson. Filmmakers will do that all the time. You don't necessarily see it so much in TV, but it makes sense in terms of when you go somewhere, lean on the people you know and trust."
"I think he has a great, established relationship with a lot of us on Supernatural and was building a new family for himself over there on Criminal Minds and it made sense to blend the two." 
When Glass approached the duo, there were characters established, but there weren't a lot of details. Benedict had an idea of which character he wanted to play right up front, though.
"He told us the gist of it. He told us the gist of what we would be and that we'd be two guys selling our product overseas, and you know, bad stuff happens. And one person kind of gets it worse than the other person, and we immediately agreed that that person should be Richard," Benedict laughed.
"You know, he said one of you can be this guy, and one of you can be that guy. One of you is married with a kid on the way, and one of you is more of a playboy. And I said, well, obviously Rob, me, I'm married with a kid on the way, and Rich is the playboy. And that's how he pitched it to us. So it was great."
And the episode did give them a little nod to their real lives, too. "They did this thing; I don't even know if you'll see it [you will], the product that they were selling kind of made allusion to Kings of Con. It said Team Kings. That was our T-shirt brand that we were selling," Benedict said.
Speight figured the parts could have gone either way. "I don't know. I guess in terms of, in very broad strokes, we're probably perfectly cast playing the two dudes we're playing. Although, we could easily have swapped, which is the funny thing. Because of the convention world, which Robbie and I have become heavily ensconced in, people perceive us as the personas as they see on stage, which is true, but no different an acting job than anything we've done on camera.
Speight continued, "Most of that stuff is improv based, which makes it performance based, which makes it fabricated. It's just that Rob and I are very good at doing it and have been doing it off each other like a comedy duo for many years now. But in terms of playing characters [pause] I never look at a character and think, 'how is that character like me or how am I like that character,' I think, 'how can I relate to that character to make that character believable.'
"I think with that approach, Rob or I, had they flopped roles on us all of a sudden, Rob could have been absolutely 100% able to play the swinging single party guy, and I could have played the more sensitive family guy, as well, because they both tap into our natures, to be honest."
Their friendship is something they absolutely agree upon. 
"Oh, we're incredibly close. It's surprising we haven't killed each other yet because we're working on Kings of Con nonstop," Benedict laughed.
"We're writing Season 2 right now, and then we travel to these conventions a couple of times a month. Traveling together, you get close to someone, especially when we go abroad. You spend quality time together on airplanes. Long talks on airplanes."
"We're kindred spirits," Benedict continued. "We have the same comedy; the same things make us laugh. Even before we knew each other, we saw each other in auditions because we'd go out for the same parts. We're very similar in a lot of ways. We're not really competitive, we root for each other. It works out well. I feel lucky to have met him."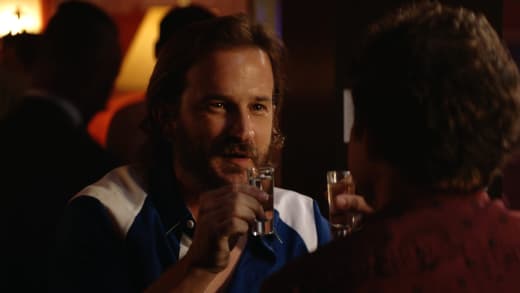 "We're very good friends," Speight agreed. "We obviously have a great professional rapport and a good friendship. Day to day, outside of work, we don't see each other a ton." 
"We live in different neighborhoods, have different aged children and different responsibilities with our life outside of work, but because our work is time-consuming in terms of not only writing the show but doing conventions and traveling together, Robbie and I do spend a lot of time together and have developed a really solid friendship and professional trust which is really important in this kind of industry where you're going to put yourself out there creatively in writing and directing and performing all the time and to trust people you work with is rare but also key to success." 
"So it's a great bond because we get along personally and get along really well professionally," Speight concluded.
When I asked Speight what about working on Criminal Minds: Beyond Borders was different than other experiences he's had, I discovered more similarities to his past work than expected. 
"What was fun for me was working with Rob, which was super fun because usually, you go in as a guest star, and you don't know anybody. You're the new kid at school for a while, and you're just trying to figure out the vibe of the place before you really feel comfortable."
"But we went in feeling comfortable out of the gate because we knew Adam Glass, we obviously knew each other, we knew Todd Aronauer, who is running their post-production, who had been at Supernatural for years and years and years and left to work on that show."
"Jeannot Szwarc," Speight continued, "who was the director of our episode, was a Supernatural alum, and although I didn't know Jeannot, I had heard about Jeannot for so many years from so many people that I was super excited to get to work with him, and immediately, you know, loved his vibe and his spirit and he was super cool to hang out with and work with. It was immediately very comfortable."
"Another thing that was nice was working with Rob without the stress of being producers and writers. Because we had come off of doing Kings of Con where we had a great time, but it was our baby, our show, our responsibility, so we were in charge of every facet of it from making sure the people liked their meal to making sure the actors showed up to making sure the director got their shots got executed properly to making sure the sets got treated properly...all those things that happen when you're producing a show we had, which is the real pressure. When you're just acting in a show, the pressure is a lot less intense. So it was fun to just show up and have one responsibility, which was to act.
This is an episode of Criminal Minds: Beyond Borders, and Rob and David get into quite a pickle. You've all seen the preview, right?
Other than God (Benedict's character and because that's not even fair) or the Trickster (Speight's character), which Supernatural character would they have called upon to get their characters out of the terrible jam they found themselves in during tonight's episode.
"Hmmm. Good question. It would be too easy to call myself because I'm God, and I get to undo it, but I understand the rules of the game, and I can't call myself, so...and I'm not going to call on Rich because that would be a cheat, too. Rich could snap his fingers and get us out of anything," Benedict began.
"You know, my go to is always Castiel. I feel like Castiel is someone you'd want to have in battle with you. He's a good guy. He'd get you out of a mess, and he's just fun to be around. So I'm going to go with Castiel as played by Mr. Mischa Collins. He's just a good guy. He'd take you out of this mess, and you'd go somewhere better, safer."
What about Mr. Speight? He took less time to deliver his answer.
"I would have called Lucifer. Because I feel like he would have been really, really, really mean to the bad people, and that would have given me great joy. Sure, he might have killed me in the process, but whatever," Speight decided.
So while you're watching "Made In..." you can determine while the events are occurring whether Rich or Rob made the better choice of a savior against the particular set of baddies for the hour.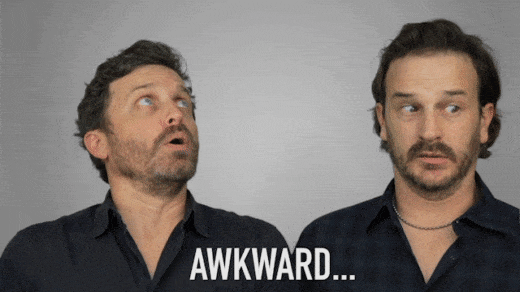 Kings of Con Season 2 is on the way, and Benedict can't wait to see what "shenanigans they can get themselves into." He also teased they're aiming high for actors they may not get from outside the Supernatural family and will definitely feature some new faces from inside the family.
Speight is finishing up directing an episode of Supernatural and then "Con season starts back up, so I'll finish this up today, and then we start in Seattle and then I have a run of conventions with Rob running through May and then Rob and I hit the ground running figuring out where we're going to do Season 2 and do it."
Both Rob and Richard will be live tweeting the show, Richard will be on the West Coast feed for sure, but I failed in my endeavor to determine if Rob will be tweeting East, West or both. Since they're a package deal on this one, let's assume they'll both be live on the West Coast feed.
It's a really great hour of TV on CBS tonight that 10/9c. The episode was written by Erica Meredith and even without Rich and Rob, the case of the week is one of the best of the season so far. 
Carissa Pavlica is the managing editor and a staff writer and critic for TV Fanatic. She's a member of the Critic's Choice Association, enjoys mentoring writers, cats, and passionately discussing the nuances of television and film. Follow her on Twitter and email her here at TV Fanatic.