TV Ratings Report: The Flash Fails to Get Crossover Boost
Paul Dailly at .
The Elseworlds crossover got underway on Sunday night, with The Flash Season 5 Episode 9 serving as the starting point. 
While the episode garnered a positive response from both critics and viewers, it failed to pack a punch in the ratings department. 
It scored a mere 0.6 rating (1.8 million total viewers). We need to remember here that The Flash aired on a special night, but still, these numbers are underwhelming. 
It is down four-tenths in the demo from The Flash's portion of the crossover last year. The crossover event continues tonight, and concludes tomorrow. 
Despite a stronger lead-in, Charmed Season 1 Episode 8 could only muster a 0.3 rating (1 million total viewers).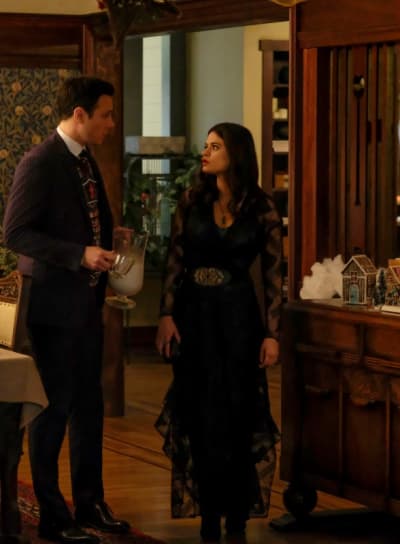 The CW would have been wise to go with a spin-off set in the OG Charmed's universe because this series is just not resonating with viewers. 
Dancing with the Stars: Juniors closed its freshman run with another 0.6 rating (4.1 million total viewers). While the show is not a disaster of The Alex Baldwin Show proportions, it's hard to imagine ABC bringing the show back for another go around. 
Shark Tank was steady with another 0.7 rating (3.4 million total viewers). 
God Friended Me slipped without a football lead-in to a 0.8 rating (7.5 million total viewers), while NCIS: Los Angeles (7.5 million/0.9 rating) and Madam Secretary (5.4 million/0.6 rating) were on par with their season averages. 
Over on Fox, The Simpsons (7.5 million/2.8 rating), Bob's Burgers (4.4 million/1.8 rating), Family Guy (3.5 million/1.5 rating), and Rel (2.1 million/0.8 rating) were all up thanks to football. 
Paul Dailly is the Associate Editor for TV Fanatic. Follow him on Twitter.