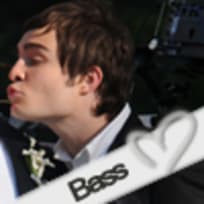 BabyBass
Hi, I'm ERIKA.

I like LOVE Gossip Girl.
Chuck Bass is the best.
Don't agree with me?
Whatever...
You know I'm right.
I like eating Cookie Dough
And drinking Lemonade.
I have three best friends:
Rachel, Katie, and Vanessa.
I love The Filthy Youth.
They are my favorite band,
Among others, like
Paramore, Linkin Park and Muse.
I am a member of the Slytherin House.
Don't know me?
Get to know me.
Want to know more?
Just ask
And I will not tell.
You know you love me.
<3

Member Since: