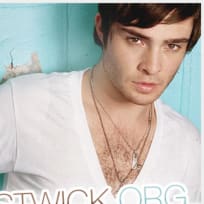 i.love.ed
I love fashion, GG and fashion again.
I graduated Sociology at the Bucharest University in Bucharest, I'm now doing my master's degree in Comunication and Public Relations. I'm 22 years old and I now work in publicity. I'm in a relationship with the most wonderful guy in the world and we live together.
Other than that, I'm an Ed Westwick/Chuck Bass fan.
:X:X:X
Member Since: