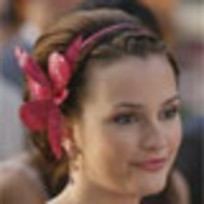 juliettedawson
I am a huge fan of Gossip Girl for three reasons:
1. The Hot Guys- the best male cast on television
2. The Fashions- I not-so-secretly loooove Blair's headbands
3. Chuck+Blair= chemistry- it's worth sitting in front of the TV for an hour watching their romance.
Some things about me are:
1. I live in San Francisco with my father.
2. Besides having the biggest crush on Ed Westwick, I also love Johnny Depp. Blair is my favorite, and I think Little J should go to boarding school or something so that she would be off the show. Vanessa should also get lost on that hiking trip that she goes on with Nate, because, let's face it, she has less engaging parts than Serena. 
3. I love art, and I love to paint and draw.
XOXOXOXO! 
Member Since: