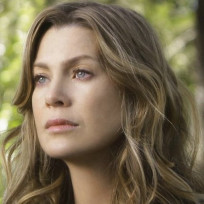 E&P
Hello,Hello (: I'm 15 & I'm from Switzerland, so my English isn't perfect. But I'm trying not to make many mistakes. (:
Grey's Anatomy is my favorite show ever. I'm a huge Ellen Pompeo fan, I think she's the best actress ever. She's my hero. They way she plays Meredith is so amazing and she's so beautiful. I also love Patrick Dempsey. He's my favorite actor, not just because of his good looking. I mean..he's just an amazing actor, I always freak out when I see the way he looks at Mer. I love MerDer. The chemistry between Ellen & Patrick is awesome.
There are also other TV shows that I love, but Grey's is the best one.
Other Tv shows: Chuck, it's my second favorite TV show. (: I love Chuck & Sarah together. I think Yvonne Strahovski & of course Ellen Pompeo are the most beautiful women in the world.
I also love Private Practice ( Kate Walsh is awesome), Gossip Girl( I love Blake Lively & Penn Badgley, it's awesome that they're a real-life couple) & 90210
Member Since: