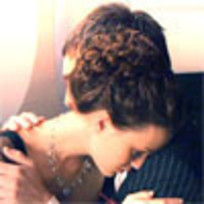 SweetAngie
What can I say?
I'm brazilian, I'm 21 years old and I love good music and good TV shows.
Gossip Girl is one of them, of course.
I love Chuck and Blair, together and apart xD But I really what them to be together one day.
I'm addicted to them, so, the videos I've made are all about them and are all over youtube. Well, some of them.
Oh, yes. And I'm one of the people that want Vanessa to die. I used to like her, but, please, it was enough when the writters tried to make Natessa happen. Now, Vanessa and Chuck, friends or lovers, whatever, eaw!
This is it ;D
Member Since: