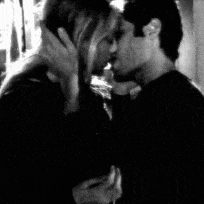 Tanky Girl - DAN SERENA DAN SERENA WOO!!
I hate writing these, so I shall make it easy on myself and do it in dot points.
-I bought GG for my little sister and when I gave it to her, my exact words were "Here is your stupid soapie show". She fell asleep watching it in my room, I watched an episode and here I am years later loving it more than she does.
-I have the biggest girl crush on Blake Lively, it is almost unhealthy.
-Love TV shows, but mostly sci-fi: Stargate, Roswell, Angel, Buffy, Farscape, Charmed, Glee, Scrubs, Grey's Anatomy, Firefly.
-Hobbies: Like to draw and paint (not a skilled painter, but I'm a fair at sketching), reading fanfiction, writing (Dan/Serena only atm), horse riding and I loooove my videogames.
-I do own my own horse, probably the most stable man in my life :p
-I have a job, go to uni, other boring, normal people stuff.
Member Since:
Favorite Shows