Veep Exclusives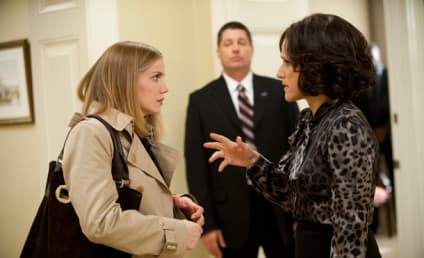 Exclusive
Emmy Watch: Anna Chlumsky Talks Nomination, Veep Season 3, Motherhood and More!
Anna Chlumsky is nominated for an Emmy. Read on for an exclusive interview with the Veep actress.
Exclusive
Veep Season 2 Preview: Hilarity, Hijinx to Ensue
Veep Season 2 kicks off tonight. Get a preview of what's to come from the stars themselves.
Exclusive
Sufe Bradshaw Speaks on Being "Junk Yard Dog" of Veep
Sufe Bradshaw cracks us up on Veep. The actress speaks to TV Fanatic here about her role on the uproarious HBO comedy.