Game of Thrones Photos from "The Gift"

Henry A. Otero at . Updated at .
Queen Margaery has been imprisoned, but Lady Olenna makes her move.
At Castle Black, Jon and the wildlings prepare for battle much to Ser Alliser's disappointment. Stannis remains steadfast that the time to take Winterfell has come, but Ser Davos is having second thoughts. A defeated Sansa seeks Theon's help.
HBO has released a few photos from Game of Thrones Season 5 Episode 7.
Below, we get our first look at the upcoming battle, as well as a quick shot of what appears to be Daenerys in a wedding gown? Will there be another wedding this week?
1. A Meereen Wedding? - Game of Thrones Season 5 Episode 7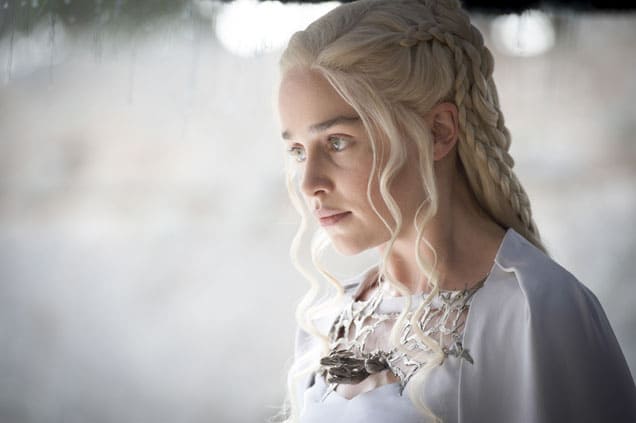 2. Lady Olenna is Furious - Game of Thrones Season 5 Episode 7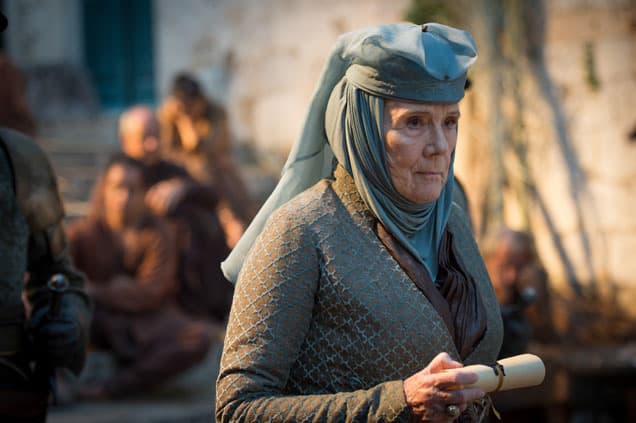 3. Cersei Consoles King Tommen - Game of Thrones Season 5 Episode 7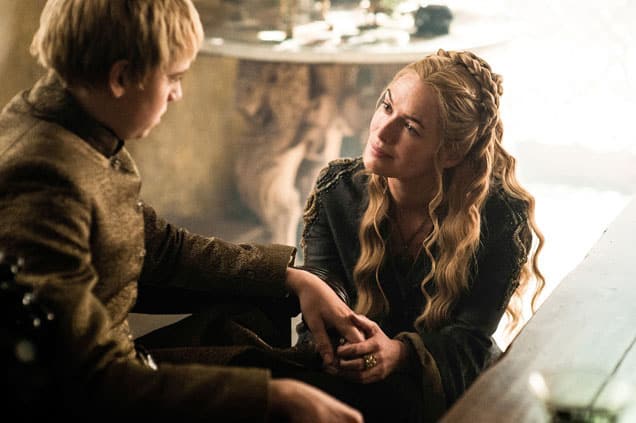 4. King Tommen Must Grow Up - Game of Thrones Season 5 Episode 7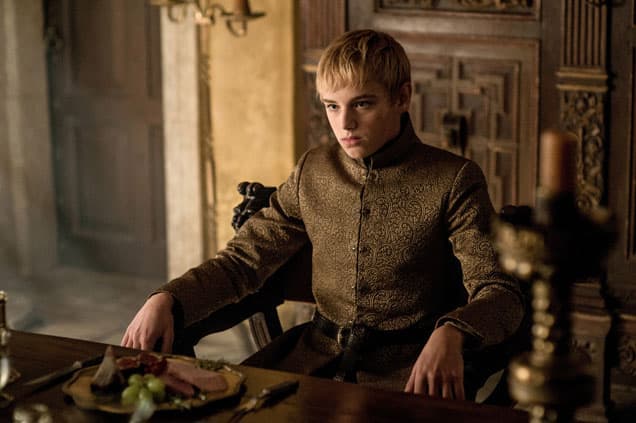 5. Jaime Reconnects with Myrcella - Game of Thrones Season 5 Episode 7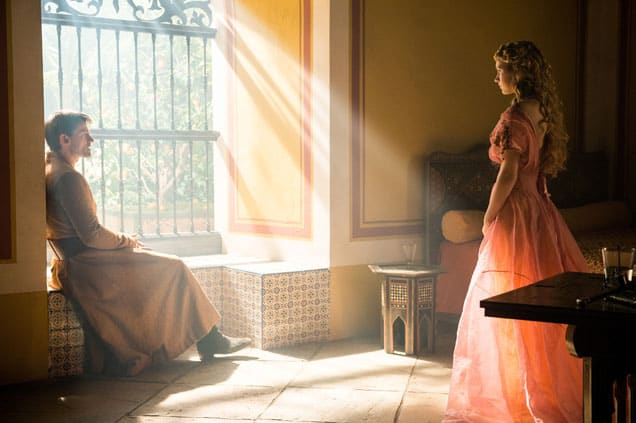 6. Conflict is Inevitable - Game of Thrones Season 5 Episode 7
7. Samwell Says Goodbye - Game of Thrones Season 5 Episode 7
8. Stannis is Stubborn - Game of Thrones Season 5 Episode 7
Wait! There's more! Just click "Next" below:
Next