Fresh off a thrilling episode featuring Supernatural faves Rob Benedict and Richard Speight, Jr., we're getting our first taste of what hunky and talented Matt Cohen will do with his role as Jack's son, Ryan on Criminal Minds Season 2 Episode 7.
From what little information I have, it's going to be a stunner!!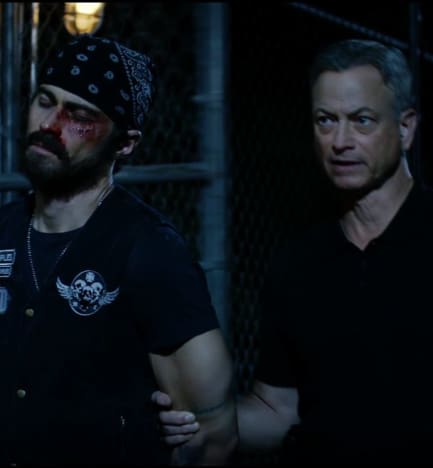 On "La Huesuda," the International Response Team is called to Tijuana when a night of partying ends tragically for an 18-year-old American student.
Coincidentally, Jack also makes a discovery of his own while tooling around Mexico.
His son, Ryan, is working undercover with the Mexican drug cartels.
Is that a strange way for the worlds of father and son to meet up or what? 
The two men are going to have to come to come to terms with what it means for both father and son to be in the business.
Even if it's being done as part of an operation, watching Jack hand his son, beaten and battered, over to Mexican authorities is nonetheless heart-wrenching.
Matt Cohen is one of many Supernatural alumni who has made his way to CMBB courtesy of the working relationship with executive producer Adam Glass, who spent several seasons on Supernatural and wrote the hour at hand.
This will be the first hour in which Cohen gets a chance to show what he's going to do with the role, and how he'll make the opportunity to play the son of Gary Sinise his own.
It sounds like the hour will be full of excitement with some Garrett family turmoil tossed into the mix.
In other words, be sure to tune in. It's an hour written by Glass
It will air on CBS tonight at 10/9c right after another hour of the international drama that airs at 9/8c. A classic double header!!
Don't miss a moment of it.
Show:

Tags:

Episode:

Related Videos:

Uploaded by:

Uploaded:

Duration: