Once Upon A Time Midseason Premiere Teaser: War!

Mandy Treccia at .
Battles in the streets of Storybrooke are nothing new.
After all, the town was founded because the Evil Queen wanted to make her enemies pay.
But an even scarier threat awaits Emma on Once Upon A Time Season 6 Episode 11.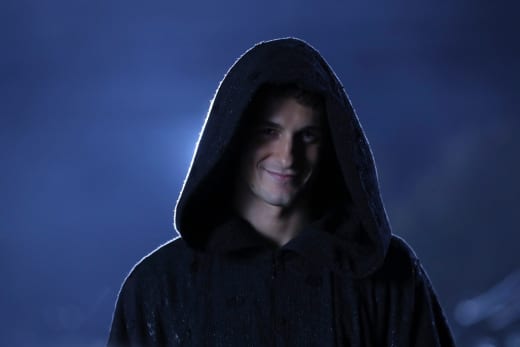 Gideon, Rumple and Belle's magically-aged son, has returned to Storybrooke to fulfill the vision Emma's been plagued with since Once Upon A Time Season 6 Episode 1.
We know the who, but we're still missing the why.
What exactly happened to him while under the care of his grandmother?
Of course he's not he only new/old face hitting town.
As Once Upon A Time Season 6 Episode 10 came to a close, Regina and Emma met the wish realm's version of Robin Hood.
Might he be Regina's second shot at happiness?
We certainly hope so, but we've watched this show long enough to know happy endings are not easy to come by.
Just look at everything the Charming family's gone through.
Hit play on the trailer below and then share your theories with us! Why do you think Gideon wants to kill Emma? 
Need to catch up before the show returns on March 5? You can watch Once Upon A Time online anytime!