Training Day Exclusive Clip: Who Will Win This Chess Match?

Carissa Pavlica at . Updated at .
Have you taken our advice and checked out Training Day on CBS?
We have another exclusive look at the upcoming installment titled "Trigger Time," so put on your surf wear and get ready to man the couch.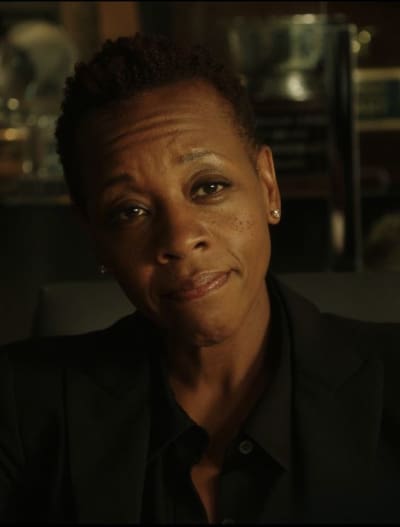 On  Training Day Season 1 Episode 3 the rift between Kyle and Frank grows when Kyle refuses to adhere to one of Frank's morally ambiguous rules.
But the pair must put aside their differences when they learn the notorious hitman known as "El Cucuy" is targeting members of the Russian mob in Los Angeles.
The clip below features a tense scene between Deputy Chief Joy Lockhart (Marianne Jean-Baptiste) and Kyle (Justin Cornwell) as the former attempts to make it very clear what she wants from the young detective.
But after a few days in "training" with Frank Rourke (Bill Paxton), Kyle isn't nearly as naive as he was when he signed on for the so-called undercover mission.
Frank isn't quite the monster everyone assumed, and Lockhart's heroic measures to stop Rourke at any cost can be seen in the same light as Frank's actions when you look at them in a different light.
What Kyle's learned is nothing is as easy as the black and white cruiser he was sitting in before he took his new gig.
Check out the clip below, and tune into CBS tonight at 10/9c for the latest thrilling action on Training day.