Fox has announced the third-season broadcast schedule for So You Think You Can Dance, the American Idol-like search for the country's top dancer.
So You Think You Can Dance's third season will premiere on Thursday, May 24 at 8 p.m. with an unconventional 85-minute broadcast that will feature coverage of the show's New York City open auditions.
The next week, the auditions will continue with a special Wednesday, May 30 broadcast from 8-10 that will cover the show's L.A. and Chicago auditions and a Thursday, May 31 at 9 p.m. show that will cover Atlanta auditions.
The top two-steppers who catch the judges' attention during the auditions will then be shipped to Las Vegas for the "Las Vegas Round," which is similar to American Idol's "Hollywood Week."
"Las Vegas Round" coverage will air on Wednesday, June 6 and Thursday, June 7 from 9-10 p.m. ET/PT, and end with So You Think You Can Dance 3's Top 20 finalists - 10 males and 10 females - being revealed to viewers.

So You Think You Can Dance's first performance show of the new campaign will air Wednesday, June 13 from 8-10, after which it will be up to viewers to cast votes for their favorites.
The first live results show - an hour-long broadcast - will then air the following night, Thursday, June 14 at 9 p.m., eliminating a male and a female dancer.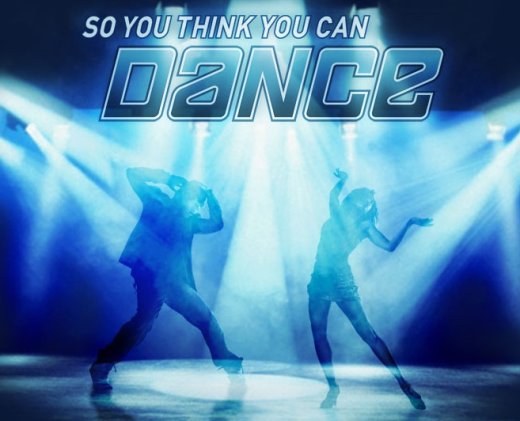 So You Think You Can Dance will then settle into a twice-weekly schedule in which two-hour performance shows will air on Wednesdays at 8 p.m. and one-hour results shows will air on Thursdays at 9 p.m.

Due to an NFL preseason game on Thursday, August 9, the So You Think You Can Dance results show for that week will air on Tuesday, August 14 at 9 p.m. immediately following the one-hour finale of Fox's On the Lot.

So You Think You Can Dance will air its final performance show - a two-hour broadcast - on Wednesday, August 15 at 8 p.m.

The show's season finale - another expanded two-hour broadcast - will air the following night on Thursday, August 16 beginning at 8.

Fox also announced that American Idol and So You Think You Can Dance executive producer Nigel Lythgoe and choreographer Mary Murphy will both return as permanent judges for the show's third season.

As was the case with last season, So You Think You Can Dance's third judging spot will rotate weekly among the series' choreographers: Dan Karaty, Mia Michaels, Brian Friedman, Wade Robson and Shane Sparks.

Cat Deeley - who took over the So You Think You Can Dance hosting duties from Lauren Sanchez after the series first season - will return as host again in the show's third season.

Matt Richenthal is the Editor in Chief of TV Fanatic. Follow him on Twitter and on Google+.

Tags: So You Think You Can Dance