Wayne Newton on Dancing with the Stars? It wasn't a notion this crooner was excited about the first time producers came to him with the idea.
"The first time, I just laughed and said I couldn't do it," he said to TV Guide. "I wasn't mentally in a place where I was ready to apply myself to that kind of workout on a daily basis. I've worked my entire life â€" doing two shows a night, seven nights a week. But this is still a whole different ball of wax."
In his private life, Newton added:
"I deliberately have not danced a lot, because if I got out on the dance floor and started dancing and somebody came up and asked my partner to dance â€" or asked me to dance â€" I'd feel obligated to do it. And I don't want to be in that position."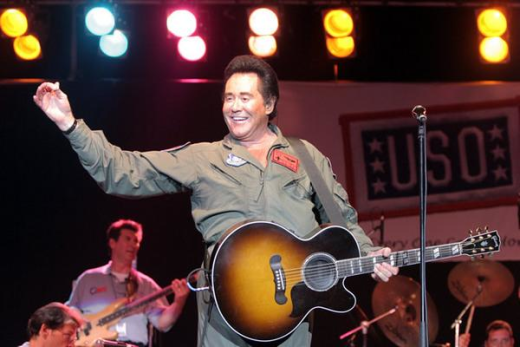 Therefore, it's not surprising to hear that Newton has had no formal dance training.

"The only thing I might have done is The Jackie Gleason Show, where they put the June Taylor Dancers around me. I would just stand there and sing and sway to the music."

But dancing with a gifted professional such as Karina Smirnoff on a hit television show is another matter. This time when they asked, Newton had a change of heart.

"Blame it on age," he said. "This gives me the chance to relive my high-school days and â€" at the risk of sounding corny â€" learn something that I've always wanted to learn but haven't had the time to do."

Click here to read the full article.

Matt Richenthal is the Editor in Chief of TV Fanatic. Follow him on Twitter and on Google+.

Tags: Dancing With the Stars