Before Joey Fatone blows a lung over how badly both himself and Melanie Brown got robbed on Dancing with the Stars, allow us to remind him:
You both dance professionally for a living! You never should have been allowed on the show!
Not that that's out of our system, here's what Fatone has to say about this year's Dancing with the Stars results:
"I got robbed, I got robbed! I know I got robbed. I think Mel B. got robbed too," the Singing Bee host said, mostly in a good-natured tone. "I think Mel should've won."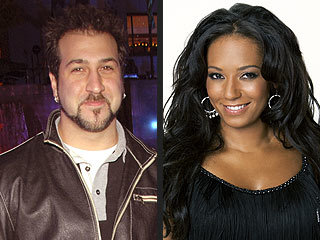 And why should Brown, who also came in second, have finished first? Because of "her charisma and everything else. I think she did a really fantastic job, and Helio Castroneves did an amazing job as well, but you see where she came a lot out of her shell."

As for where he watched this week's finale, he said: "I was actually at Southern Hospitality, Justin [Timberlake]'s spot. Him and a friend of mine, Aton, who owns the restaurant, went out over there with friends and family in town - so it was kind of a nice get-together. Like, 20 of my friends and cousins and stuff."

Matt Richenthal is the Editor in Chief of TV Fanatic. Follow him on Twitter and on Google+.

Tags: Dancing With the Stars