Kassie DePaiva has portrayed Blair Cramer since 1993.
In a new interview, the One Life to Live star talks about what it's like to be this character.
"I dont want life to be tame for her," DePaiva said of Blair. "I like the excitement, although it does get a little exhausting in real life and on the soap opera. But it's all good."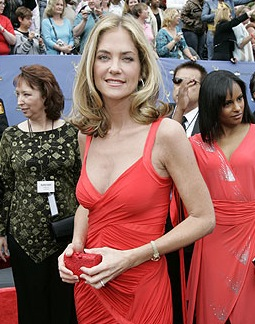 The actress also said that more trouble lies ahead for Blair on One Life to Live.

"Blair is gonna have her hands full with the turn of events in the next month. Once you think things have settled in, something else happens. Starr is giving the baby up, and there's a lot of things that are going to come out with the birth of that baby."

As Todd's outrageous plan for his daughter's baby? Kassie added:

"I think he truly believes that he's got this clean slate now with Marty, and if he can get her to believe that he is the good person that he is and not the bad person that he was, then he'll absolve himself. People who are that narcissistic truly believe that. I think he truly believes that he can pull this off and that everything will be perfect."

Matt Richenthal is the Editor in Chief of TV Fanatic. Follow him on Twitter and on Google+.

Tags: One Life To Live