Jeanine Mason, 18, was crowned the winner last night on So You Think You Can Dance, topping finalists Kayla Radomski, Brandon Bryant and Evan Kasprzak.
"It honestly feels like nothing right now. I feel numb from head to toe. When it does hit me, I'll probably run around my apartment 5,000 times screaming at the top of my lungs. Other than that, I'm just so excited to be here," said Jeanine.
"Someone asked me if I ever had a feeling I'd get eliminated and I said 'Every week!' Every week you think you're about to go home. I'm just so happy I didn't."
So You Think You Can Dance Executive Producer Nigel Lythgoe was also surprised: "I'm delighted, I love surprises, and I think it was a bit of a surprise," he said.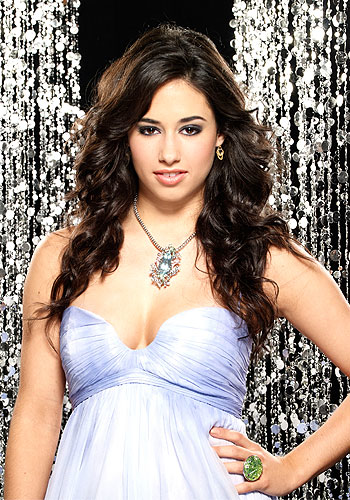 Jeanine Mason, 18, is America's favorite dancer!


The versatile Jeanine Mason won the So You Think You Can Dance title over leggy talent Kayla, technical genius Brandon, and Broadway baby Evan.

As for her nearest competition, Brandon, Jeanine praised him, saying "He is amazing. Brandon is such a strong dancer. I grew so much because he took me up to a level that I never thought I could go to. He made me just live there."

Congratulations to Jeanine!

Matt Richenthal is the Editor in Chief of TV Fanatic. Follow him on Twitter and on Google+.

Tags: So You Think You Can Dance