The Llanview Mayoral race is coming down to the wire on One Life To Live.
In order to defeat arch rival Viki, Dorian (Robin Strasser, pictured) will soon come up with a plan: she'll pretend to turn lesbian and marry her campaign manager.
Moreover, this ceremony will be one of 22 same-sex marriages that take place simultaneously, as Dorian attempts to win the gay vote on episodes that air October 30 and November 2.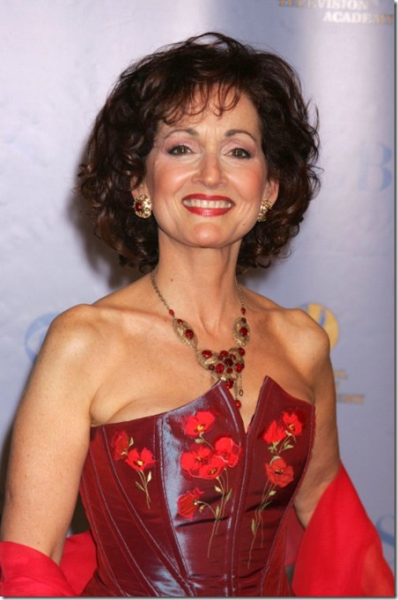 In an interview with head writer Ron Carlivati, TV Guide Magazine asks him about this unique storyline. A few excerpts:

On who will win: It's like those Daytime Emmys predictions. Who should win? Who will win? I see the wisdom in voting for Viki, but I think fans will still root for Dorian to win the election, even under false pretenses.

On the gay marriages: Nick is a member of the Llanview Gay & Lesbian Alliance, and so is Amelia [Tia Dionne Hodge], the woman Dorian plans to marry. This is their idea to bring attention to this issue of gay marriage, a way to raise awareness. It not only becomes the talk of Llanview but it reaches other towns - in fact, it becomes world news. We're going overseas with this one!

On winning over the gay vote: There is a bit of a twist to this. The weddings are set to take place on the eve of the election and, if Dorian wins, [she promises] to issue real marriage licenses to each of the couples. If the validity of the licenses is contested, she'll take the case to the Supreme Court.

Matt Richenthal is the Editor in Chief of TV Fanatic. Follow him on Twitter and on Google+.

Tags: One Life To Live, Interviews, Spoilers