Lance Reddick Readies Fringe Fans for Collision of Realities
by Matt Richenthal at .
A battle has been brewing on Fringe all season long.
It's more than just good vs. evil. It's "over here" vs. "over there," as alternative realities will eventually collide. What will happen then? Let's find out from Lance Reddick, who plays Broyles and who spoke to TV Guide this week.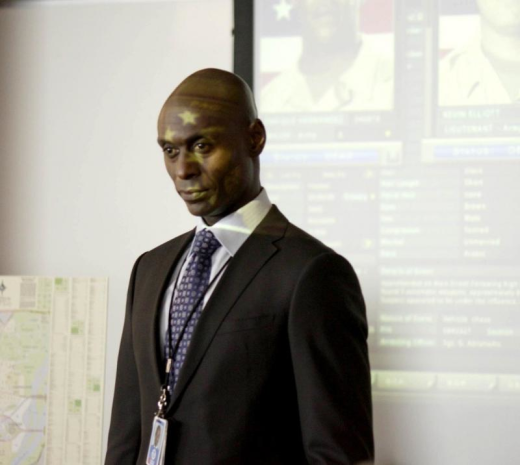 A few excerpts from the interview:

When will the realities meet? The truth is, I don't really know what it's going to look like. I can say that we're going to see more of the Observer and find out more about him or them. The episode with Charlie was a great precursor to what's going to come.

When will William Bell next appear? I would imagine that as we get closer and closer to the conflict and once we really get into it, he will be an integral part of that story line.

How does one decipher between good and evil? That's a good question, even with Walter. When you look at some of the things we know he's done in the past. I feel like one of the things this show deals with is looking at good and evil existentially, like whose point of view. We're going to be looking at that when the conflict comes. There's an episode we're about to start shooting that deals with that.

In other words: Reddick is privy to as many Fringe spoilers as the average fan. Thanks for nothing, Lance!

Matt Richenthal is the Editor in Chief of TV Fanatic. Follow him on Twitter and on Google+.

Tags: Fringe, Interviews
From Around the Web