Countless cameras might surround him at all times, and there may be cue cards in front of him as he pretends to woo various single ladies, but Jake Pavelka doesn't care.
In a recent interview with TV Guide, the latest Bachelor says he plans on keeping everything on the show real. As we stifle fits of laughter, check out the pilot's exact quote:
"I'm going to go on there to be myself. In regards to the hot tub stuff, if I were to go in and meet a girl in Starbucks, date her, start getting really close and then jump into a hot tub with her with a swimsuit on, why not do that?
"I stressed to the producers that that's exactly what needs to happen this season: everybody being themselves. A lot of the dates and different activities we got to do on the show were geared around what I would do in my normal life — what dates scream Jake."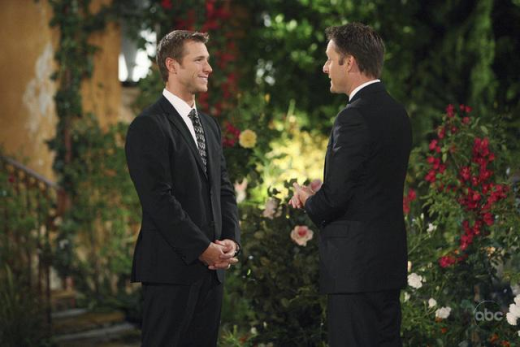 What about the show's awful track record when it comes to couples actually staying together? Jake said:

"You can have everything in common with somebody, the same goals, same values, same temperament, same dreams, and there's just not that indescribable magic spark that makes a relationship pop. So I didn't go in pushing. I knew everybody would be unbelievable, and they were, but I was waiting to see where that spark was going to be.

"The show does have a bit of a rough history, people breaking up or changing their minds, and that's OK. I tried to be very honest no matter how painful it was and I just remained really open-minded."

Sounds like ABC writers have trained Pavelka perfectly!

Matt Richenthal is the Editor in Chief of TV Fanatic. Follow him on Twitter and on Google+.

Tags: The Bachelor